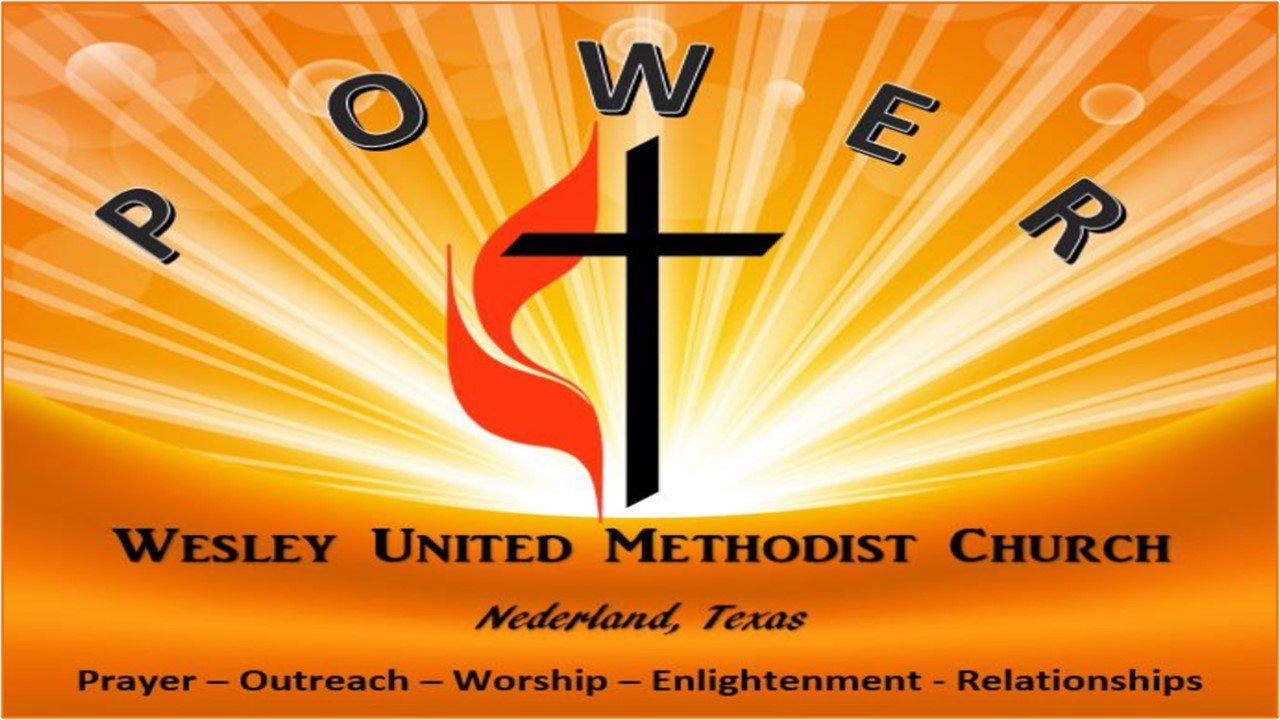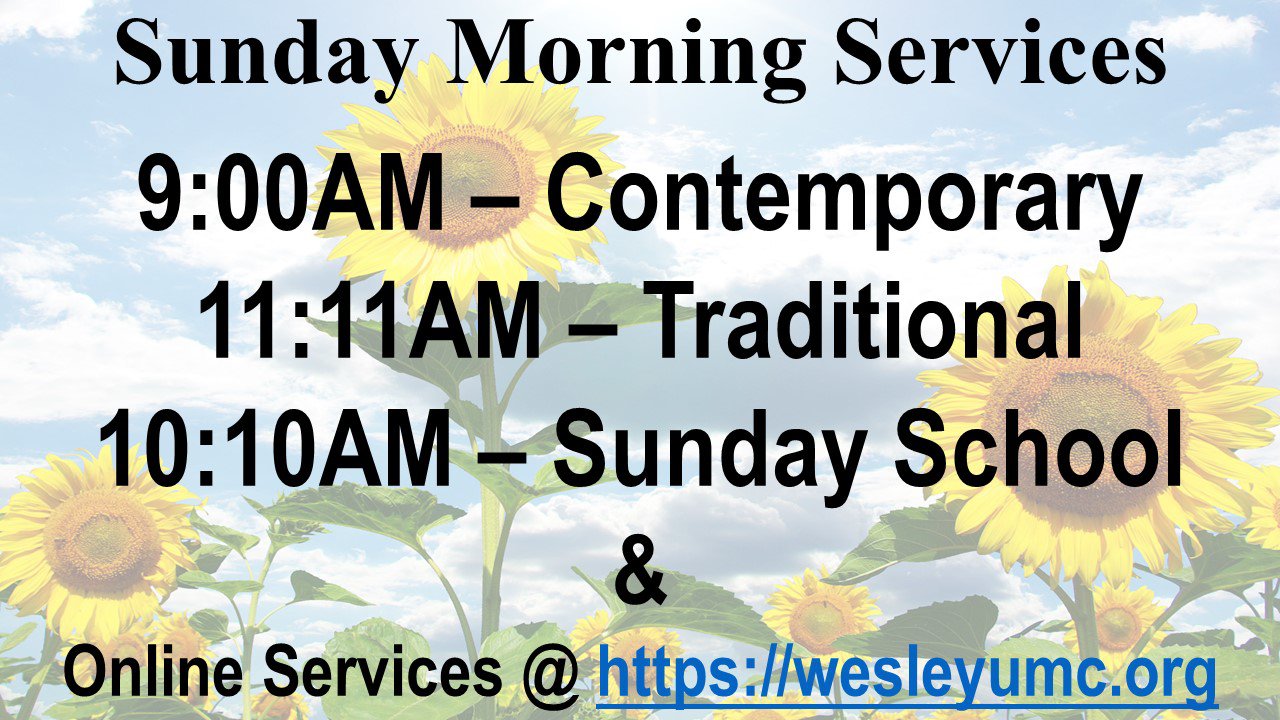 Prayer Ministry:
We will keep prayer requests on the list for 4 Sundays. If you would like for someone to remain on the list, please advise our Caring Ministry. Go to our website wesleyumc.org, fill out the prayer request form and check the box for the Caring Ministry Team. Keep us updated with prayer outcomes to your prayer requests!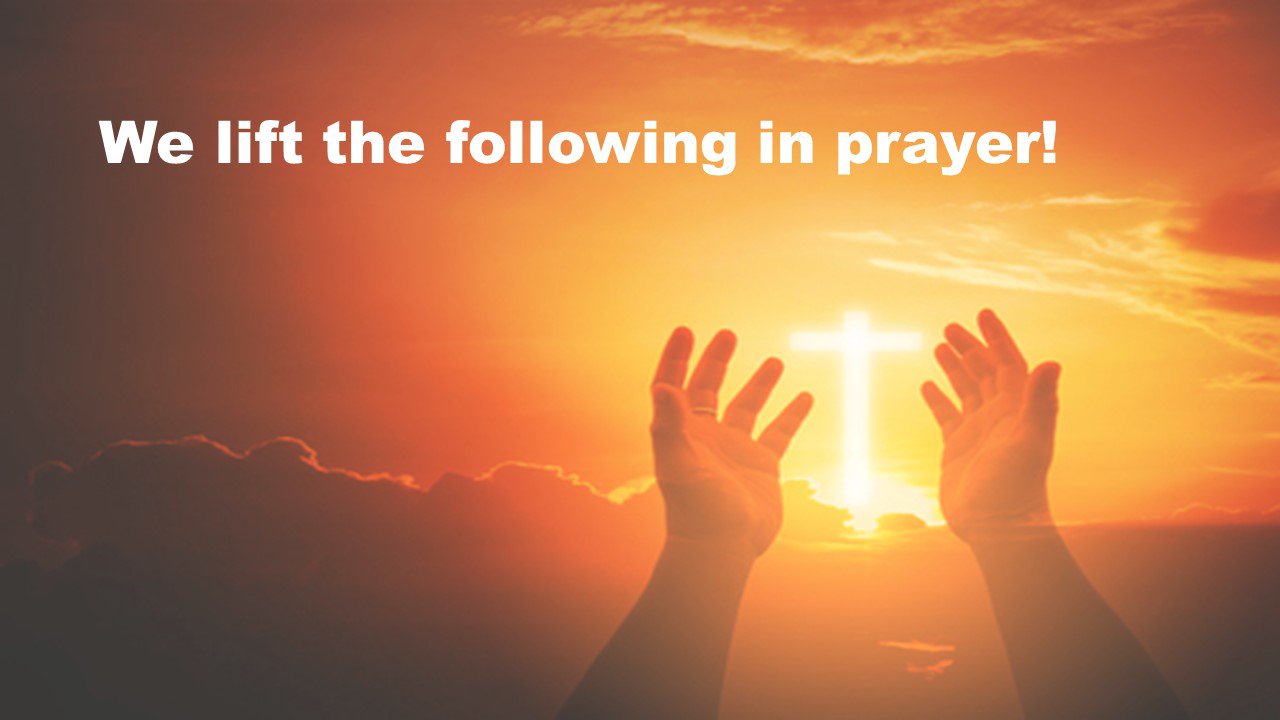 Angela Atteberry
Nolan Bass
Liz Caldwell
Tim Champagne
Lorraine Chavez
Debbie Clepper
Gisela Cudney
Ginger Fanette
Darrolyn Ford
Deborah Fournerat
Linda Garner
Kelly Griffin
Bryce Guidry
Karen Hampton
Jordan Heidenrich
Maggie Hopper
Addison Howard
Adrienne Jardine
Lucine King
Cindy Kirkendall
Kallie Korlarz
Kathran LeBlanc
Kent Lee
Dayle Lipson
Tim Lowe
Gloria MacCullum
Joey Mallet
Bernice Mangum
Massey & Saleme Families
Ashley & Jessica McGlothin & Baby H
Lisa McGlothin
Sylvia McMullen
Geneva Miller
Evelyn Nelson
Krista Pastorella
Hal Ross
Cindy Rossi
Bob Wagner
Sadie Walker
Cierra Weber
Brink Westbrook
Mozell Whitman
Theresa Willard
Kenneth Wright

Due to Covid concerns, to keep all students and volunteers safe, we will be postponing VBS until the week of July 18th-21st.
We are sorry for the inconvenience, please keep those affected in your prayers.
Thank you for your understanding.